Zoodiac Gallery

NEWS!
The entire original print set has been purchased
by John Scott Williams of Fairfax, Virginia.
Congratulations, and THANK YOU for your support!!
Current Calendar available upon request!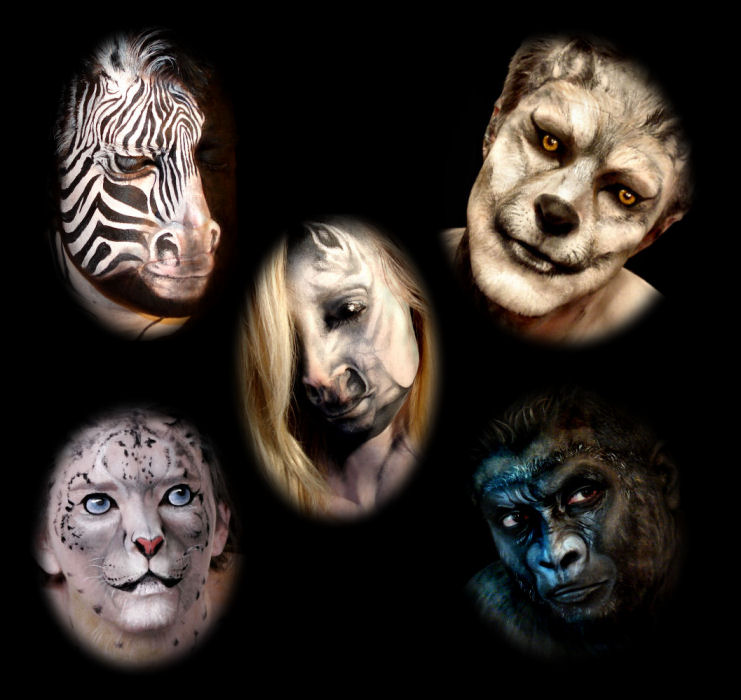 Please note that ALL of these images were created with make-up ONLY.
No prosthetics or appliances have been used, and digital
manipulation has been limited to lighting and color corrections.
Click HERE to visit the online store and to order prints.